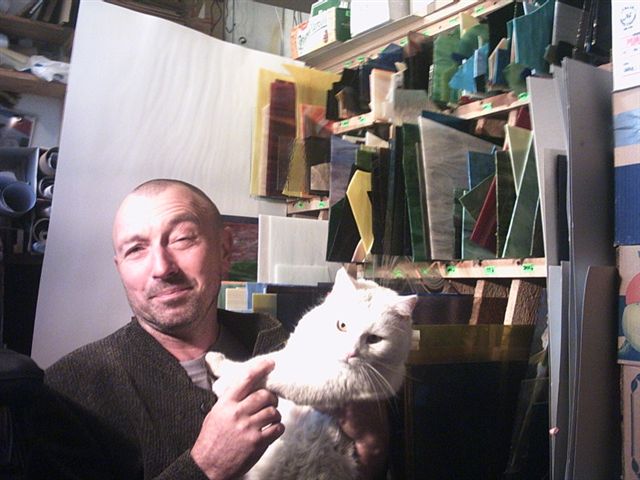 Born in 1954 Poland, I studied at the Institute of Art, Silesia University, Katowice. I work with paint (watercolour, gouache and acrylics) and with artists' glass, which I learned to use in the workshop of Jimmy McHougt, New York.
An ever increasing fascination for coloured glass and its infinite possibilities led to me opening my own stained glass workshop in 1991.
Individual exhibitions:
- Germany 1984 and 1986
- Sweden 1988
- Greece 1989
- USA 1989-91
- Greece Nafplion July 2006 Painting Exhibition "My and Your Landscape"

I received the Certificate of Excellence (Soho Art Competition #10, Ariel Gallery, New York ,1990).
Now I'm in Norway tel +4796519715
With regards Janusz Pyka